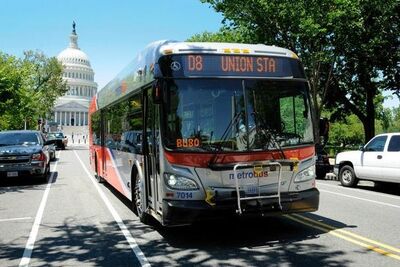 These are the staff on this wiki
Administrators
Edit
BLW1500, simply known as Brandon, is the main protagonist of this wiki and a young 21 year old from Washington, D.C.. He is a God-fearing young man who has risen through his ranks as a normal bus and train enthusiast to his job as a transit photgrapher. He quickly rose in the skill to become eventually the chairman on the Bus Stop Wiki. BLW1500 has a great since of humor and likes to often joke with the users and fellow staff. It is he who gets the users on this wiki from one place to another, even when they jump the fareHe is a God-fearing man who is the founder of this wiki and has risen through his ranks as a normal rail travel enthusiast to his current position. Brandon makes sure that everything is going on well and be strict at times, but doesn't punish users that much. He is also friendly, enthusiastic and willing to be friends with anyone. Brandon never holds a grudge and if you could see him in person, he can always be found with a smile on his face.
Chat Moderators
Edit
Ad blocker interference detected!
Wikia is a free-to-use site that makes money from advertising. We have a modified experience for viewers using ad blockers

Wikia is not accessible if you've made further modifications. Remove the custom ad blocker rule(s) and the page will load as expected.