The
Massachusetts Bay Transportation Authority
 operates a large number of bus lines in the greater Boston area.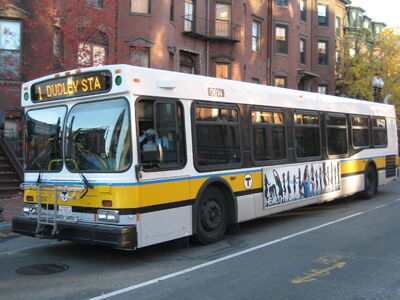 Some routes are for transport within the city; others bring passengers from surrounding areas to stops on the rail lines (commuter or subway) of the MBTA.
The MBTA also operates Bus Rapid Transit service; see the Silver Line article for more information.
The MBTA has a policy objective to provide transit service within walking distance, defined as 1/4 mile, for all residents living in areas with population densities greater than 5,000 inhabitants per square mile (1,900 /km2). Much of this service is provided by bus.
Ad blocker interference detected!
Wikia is a free-to-use site that makes money from advertising. We have a modified experience for viewers using ad blockers

Wikia is not accessible if you've made further modifications. Remove the custom ad blocker rule(s) and the page will load as expected.